About Us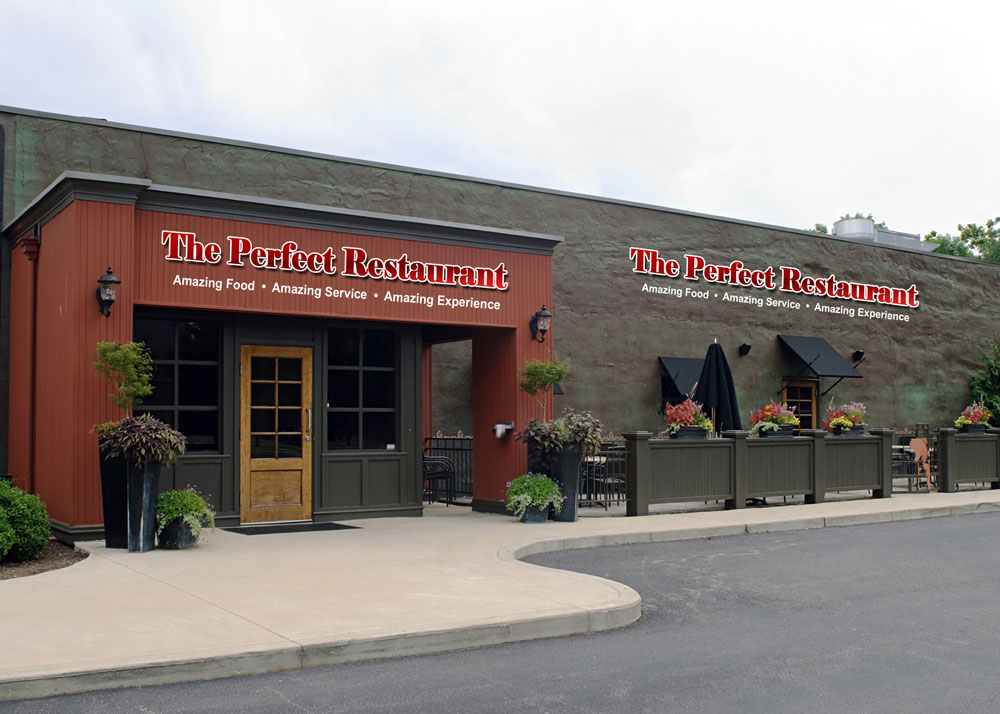 When you enter The Perfect Restaurant you become part of our family.
We may be loud. We may hug you at the door. We will take your coat and tell you to make yourself at home. So smell the sauce boiling over the stove, sip some Chianti and enjoy your delicious, authentic Italian meal with us.
Our History
The Perfect Restaurant is owned by Jerry and Steve Manzano who took over the family business from their father, Gino, in 2002. The story, however, began many decades before.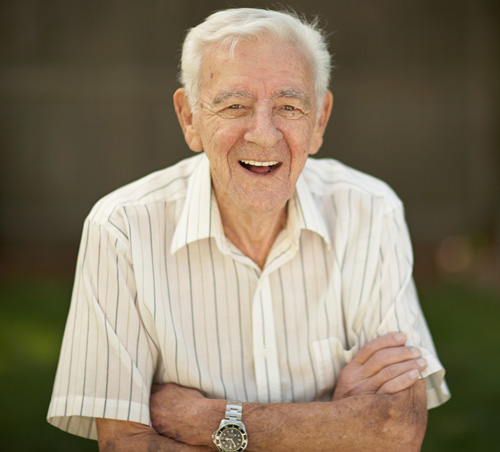 In 1955, Grandpa Manzano moved from Italy to the United States and started an Italian deli in Seattle.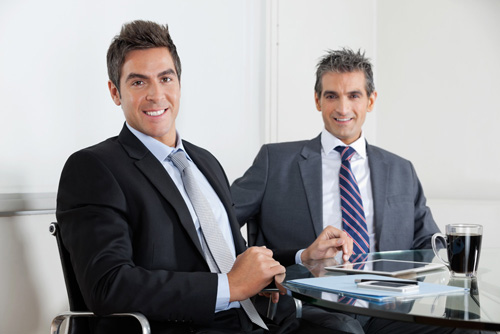 The first six years were very difficult for Grandpa as he had to work long hours both running his business and studying English. Through persistence and relentless commitment to provide the highest quality products and service, Grandpa's business prospered beyond his greatest expectations.
A year later, in 1963, he opened the Manzano Family Italian Restaurant, and customers would come from all over Seattle to taste his homemade meatballs and secret recipe marinara sauce. The meatballs are even more popular today than they were then.
In 1991, Grandpa Manzano retired and passed the In 1991, Grandpa Manzano retired and passed the business to his son, Gino.
Gino's sons, Jerry and Steve, worked many hours in the family's restaurant while they were in high school and college. One of the things they heard customers say over and over is, "The food and service here are perfect."
Gino retired in 2002 and passed the restaurant to Jerry and Steve, and the brothers were thrilled to carry on the family legacy. They changed the name to The Perfect Restaurant and business grew so fast that they had to turn away guests on most weekends. In 2015, they moved the restaurant to its present location at 400 Broad Street.
The Perfect Restaurant Today
Jerry and Steve strive to keep Grandpa Manzano's vision of fresh homemade Italian food and outstanding service the mission of their business. Grandpa treated his customers like royalty and often stood by the entrance of the restaurant to welcome his guests. He shook hands with new ones and hugged those who had done business with him for years.
This tradition continues today with the Manzano brothers and their dedication to delicious meals and a welcoming atmosphere for all their guests.
When you visit The Perfect Restaurant for the first time, don't be surprised if Jerry or Steve greets you at the door to personally welcome you to their "home."
All meals are served family style, so you can enjoy as many dishes as you like and share with your loved ones or friends as if you're having a feast at Grandpa Manzano's home.
Dining at The Perfect Restaurant will be an experience you will remember for a long time.
You will savor the carefully-selected wines imported directly from Italian wineries, the classic Italian recipes, the tantalizing desserts, as well as stimulating conversations with your family members or friends.
You can choose dishes from both Northern and Southern Italy, as the Manzanos' have taken the best recipes from both regions and used them as inspiration for their own creations, which you can see from the menu.
Although The Perfect Restaurant has seating for 550 guests, the dining area is intimate and you'll probably feel like you're having a meal at Grandpa Manzano's home.
Even if you're an hour drive from our restaurant right now, if you crave mouth-watering Italian food and want to experience amazing service and atmosphere, we invite you to sit at our table today. Come with your family members or friends and enjoy a memorable lunch or dinner together.
Whether you come to our place for lunch or dinner, on your own, with your spouse, or with a group of friends, you will be treated like royalty by Jerry, Steve, and their staff. So reserve a table today or order from our mobile app and have your food ready when you arrive.
See you soon.
Our Staff
Each of our staff is dedicated to giving you a memorable dining experience every time you visit or order from us. Please read about each of them below.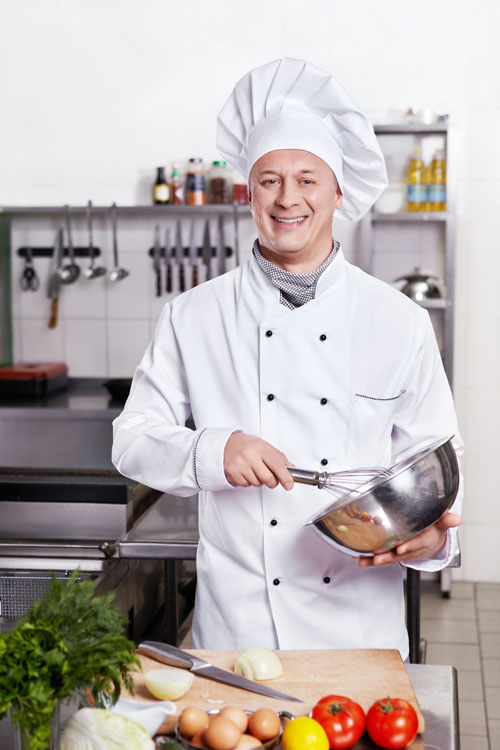 Anton is the executive Chef at The Perfect Restaurant, developing most of the specialty Italian, mouth-watering dishes. He came to the United States with his parents and a sister when he was 10 years old.
As a part of a large traditional Italian family, Anton spent a lot of time with his mom in the kitchen where he discovered his love for cooking. As he grew up, he honed his skills as a chef by watching at first and then making tasty meals for his family.
Realizing his untapped potential and with the massive encouragement from his parents and friends, Anton enrolled at The Culinary Institute of America. There he improved his cooking skills enormously and was eager to get his foot in the door at several well-established restaurants near his home.
Anton was so driven to become a successful chef that he accepted an intern position with one of the top restaurants in town. With dedication and hard work and a burning desire to learn as much as he could from his superior, he left this establishment after five years to search for better opportunities.
After working for just three months at one of the most popular restaurants in his city, his boss, who was one of the top executive chefs in the country, took Anton under his wing.
When this chef retired two years later, Anton was became the executive chef at the fanciest restaurant in town and won an award for top new chef. He followed that with several other prestigious cooking awards due to his many delicious Italian dishes.
As an award winning chef, Anton has spoken at numerous functions designed to encourage young people to involve in Culinary Arts.
The Perfect Restaurant is fortunate to have Anton as our executive chef, who, together with his team members, are dedicated to giving you a memorable dining experience each time you visit us.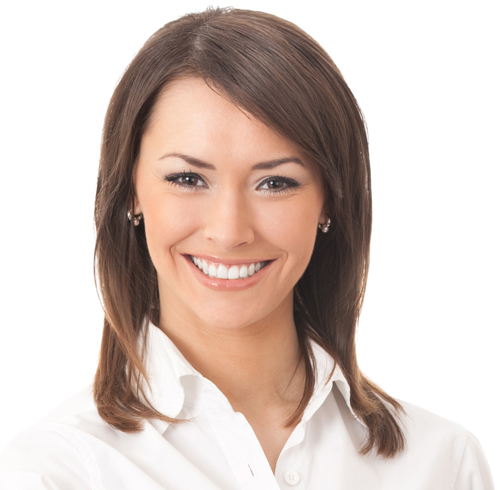 Sandy has been the Dining Room Manager at The Perfect Restaurant for the past five years. Before she was promoted to a management position, Sandy worked as a shift supervisor and before that a server. She began as a salad bar attendant while she was still in school. She hopes someday to get her business degree and open her own restaurant.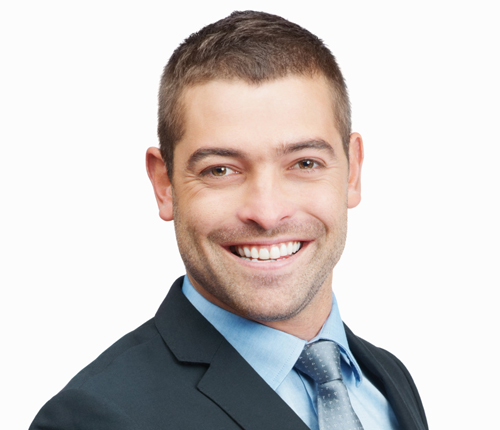 Brad is the lead Bartender at the Perfect Restaurant. He leads a crew of six bartenders. He was hired on just out of school and he was with them for several years before the opportunity came to be promoted to a supervisory position. Samuel hopes to continue tending bar at The Perfect Restaurant and maybe he can promoted to a management position in the future.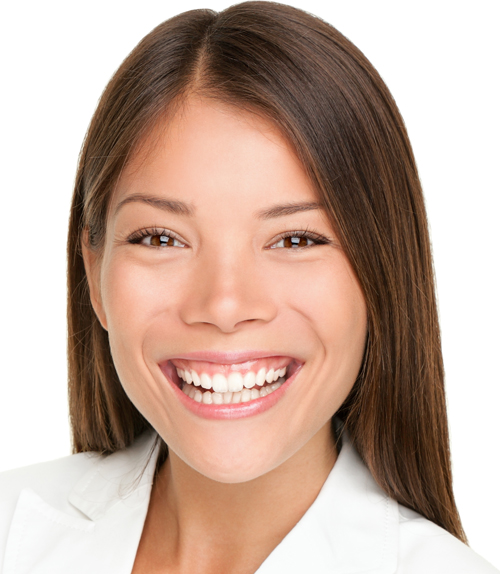 Julia is most senior of the servers and she is often called upon to train the new hires. Jessie is not only the senior server, but she is also a favorite among the patrons of The Perfect Restaurant. She has received Employee of the Month Awards numerous times because of her dedication to her job and to her customers.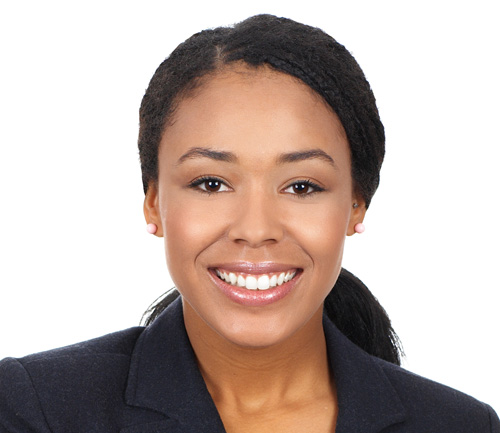 Bev has worked in the food service industry at several restaurants. She took a long break from work to raise a family and now that they are all grown, she decided to go back to work and The Perfect Restaurant is where she ended up. She really enjoys being a server and it shows by the way she performs her duties.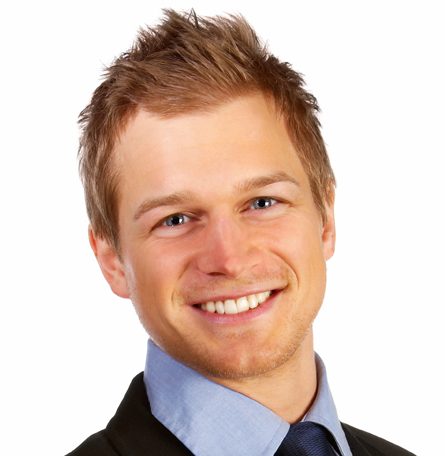 Tom is working to pay his way through Culinary Arts School. Someday he hopes to become a chef. His passion is baking and upon completion of his schooling he hopes to open his own business. His hard work has been rewarded with several Employee of the Month Awards.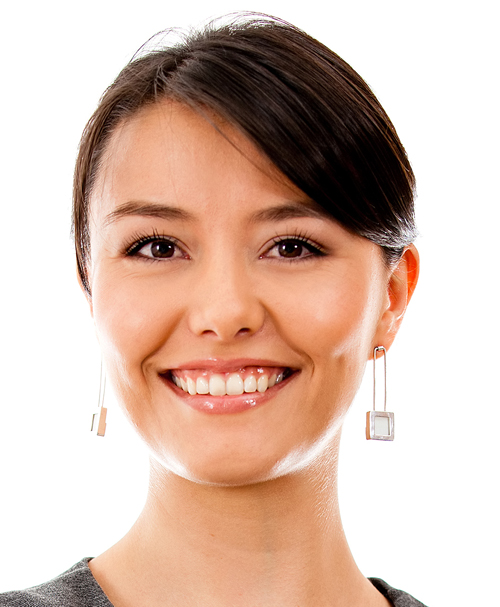 Alisha comes to The Perfect Restaurant right out of the military. She joined directly out of high school and got out after serving a single tour. She hope to make a career out of food service and being a server seemed to be a good place for her to start. She hopes to get her Culinary Arts degree and become a master chef someday.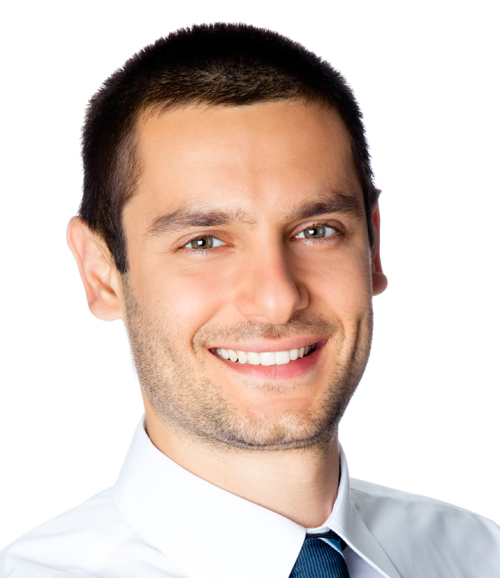 Alonzo has been working with The Perfect Restaurant as busboy for more than a year. This is his very first job and he hopes to have a long career in the food service industry. His goal is to reach the level that his boss has and become senior management.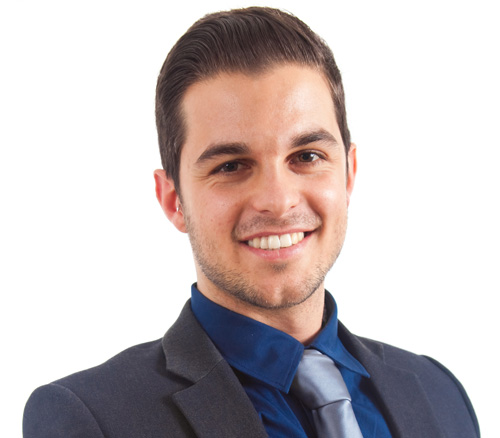 Frank has been a valued part of the Dining Room staff of more than 10 years and he has been voted Employee of the Year on two different occasions by fellow employees. According to his supervisor Frank is one of the hardest workers he has ever had the pleasure to lead.
As you can see from the smiling faces of our amazing staff, we`re ready and eager to make your next visit a memorable experience. If you`ve been to our place lately, you may still remember the fun time you had. And, if you haven`t visited us in awhile, we invite you to do so this week.
Whether you`ve been one of our precious clients for many years or haven`t been to our restaurant at all, please check out the specials we have for you.
See you soon.
Business Name:

The Perfect Restaurant

Description:

Looking for a dining experience that's truly one-of-a-kind? Search no further than The Perfect Restaurant! Our menu is filled with mouthwatering ...

See more

Looking for a dining experience that's truly one-of-a-kind?

Search no further than The Perfect Restaurant! Our menu is filled with mouthwatering Italian cuisine, and our team is dedicated to making your visit truly special.

When you dine with us, you'll be treated like royalty from start to finish. And if you join our Fan Club, you'll even get a free birthday meal worth up to $50.00. See details.

If you came to The Perfect Restaurant recently and have any feedback or questions about your experience, please let us know. We value your input and will use it to improve and make each of your visit as memorable as possible.

For your convenience, you can order online for dine-in, pickup or delivery.

Learn about us and our team members who can't wait to give you a dining experience that's truly perfect.

See you soon!

See less

Phone #:
604-345-6789
Email:
Email the business
Website:
Visit Site
Address :
999 Canada Place Show map
Get directions
City:
Vancouver
Province:
BC
Postal Code:
V6C 3T4
Country:
Canada
Located In/On/At:
Canada Place
Hours:

Monday: 12:00 PM-11:00 PM Closed Now

Show other days. Hide other days.

Tuesday: 12:00 PM-11:00 PM

Wednesday: 12:00 PM-11:00 PM

Thursday: 12:00 PM-11:00 PM

Friday: 12:00 PM-11:00 PM

Saturday: 4:00 PM-10:00 PM

Sunday: 4:00 PM-10:00 PM

Menu:
See menu & ordering options
Restaurant/Business Type:
Bar , Family Style , Restaurant
Food Region:
Italian
Food Type:
BBQ (Barbeque) , Burgers , Calamari , Chicken , Desserts , Gluten Free , Juice , Pasta , Pizza , Salads , Sandwiches , Seafood , Steaks , Vegetarian
Food Description:
Baked , Barbecued , Boiled , Broiled , Colorful , Colourful , Comforting , Delicious , Garden-Fresh , Gluten Free , Grilled , Regional , Sauteed , Steamed , Steaming , Vivid
Cooking Methods:
Baking , Barbequing , Blanching , Boiling , Broiling , Frying , Roasting , Steaming
Alcoholic Drinks:
Beer , Brandy , Heineken , Liquor , Margarita , Martini , Wine
Non Alcoholic Drinks:
Bottled Water , Caffeine Free , Cappuccino , Coffee , Espresso , Hot Chocolate , Iced Tea , Juice , Latte , Soda , Tea , Water
Price Range :
$31-40
Features:
Birthday Party , Gift Certificate , Group , Party , Public Transit , View (Mountain) , WiFi
Services:
Dine In , Dinner , Lunch , Pick Up
Reservations:
Recommended
Dress Code:
Casual
Parking:
Free , Lot , Street
Transportation:
Public Transit , Vehicle
Payment Methods:
American Express , Cash , Debit , Discover , Mastercard , Visa